Even the most experienced casino player was once a beginner. You never forget that feeling of walking into a casino for the first time. The buzz of excitement, the sense of wonder and the sights, sounds and smells. In this article, we'll take a look at the best games to play in the casino if you're a newcomer to the exciting world of casinos.
Which games are best for beginners?
If you're completely new to casinos, the experience can be daunting. Inside physical casinos, which often cover huge gaming areas, it feels like everyone else knows what they are doing. It would be easy to feel overwhelmed at the crowds, the colors and the noise.
Online casinos at least offer the comfort of sitting in your own home. But even then, there are so many different sites you must choose from. And there are hundreds, if not thousands of games available to play. Not to mention the various software suppliers, payment methods and bonus offers, which often have complicated terms and conditions. 
Until you become more familiar with the playing environment, it's best to stick to the most simple games. In practice, that means something you might be vaguely familiar with already, such as roulette, or the simplest casino card games like baccarat and blackjack. Avoid playing the more complicated games. Craps, 4 Card Poker or Pai Gow can be extremely confusing to the uninitiated.
What is the easiest game to play in a casino?
Of all the many different types of casino games available, slots are probably the easiest to pick up. Although lots of table games are also simple, they do require you to physically handle chips whilst seated at a table with other people. 
With slots though, you sit alone, just you and the machine. You can find a quiet space away from other players and take your time to understand the game's mechanics without pressure. Most modern slot machines also display detailed instructions which explain how the payouts work. And if you really do need help, you can call over a member of staff.
Simple Table Games
In terms of table games, baccarat is probably the easiest casino game to learn. You simply place your chips in one of the three marked areas on the table. When betting is complete, the dealer turns the cards over and pays out accordingly, so your own interactions are minimal.
In baccarat, all you need to do is guess which of the two hands will have the highest points tally. You can also bet on the two values being equal, by placing chips into the Tie section.
Another simple game is anything involving a lucky wheel. Sometimes called a Money Wheel, or a Big Six wheel, these games are essentially the same as the Wheel of Fortune television game. 
Players wager on the color, icon or number that they think might come up, the croupier spins the wheel and the players excitedly wait to see whether or not they won. There's no real skill involved, so it's extremely easy to pick up and anyone can play the game.
Online Casino Games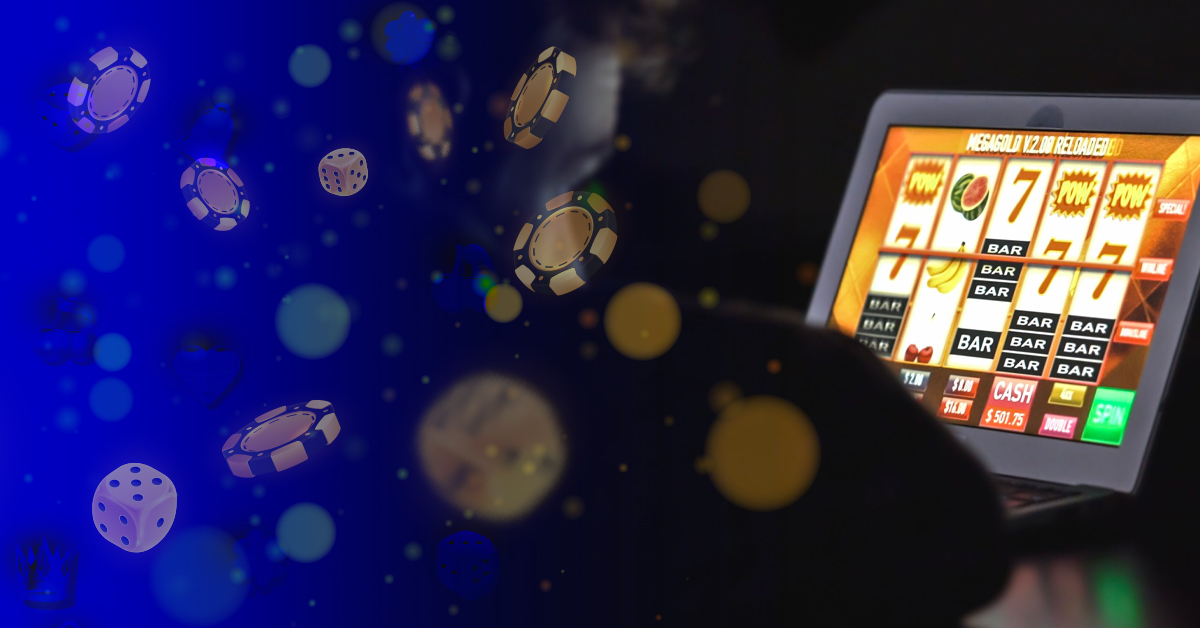 Everything above also applies to online casinos. Video slots are some of the most popular games at wagering sites due to how easy they are to play. Not to mention the wide variety of themes with increasingly engaging graphics, sounds and animations. While baccarat is one of the most popular live casino games online, particularly in Asia. 
Live dealer casinos have really elevated money wheel casino games to new heights. Evolution Gaming does a particularly good job with their Dream Catcher product, which is just an elaborate money wheel. You'll find a charming presenter talking you through the action and engaging with the players, as they spin the wheel. 
The hugely successful Monopoly Live and Crazy Time games also employ a version of this wheel. But these games come packed with plenty of bonus games which make them slightly harder to pick up than the basic Dream Catcher wheel.
What is the safest casino game?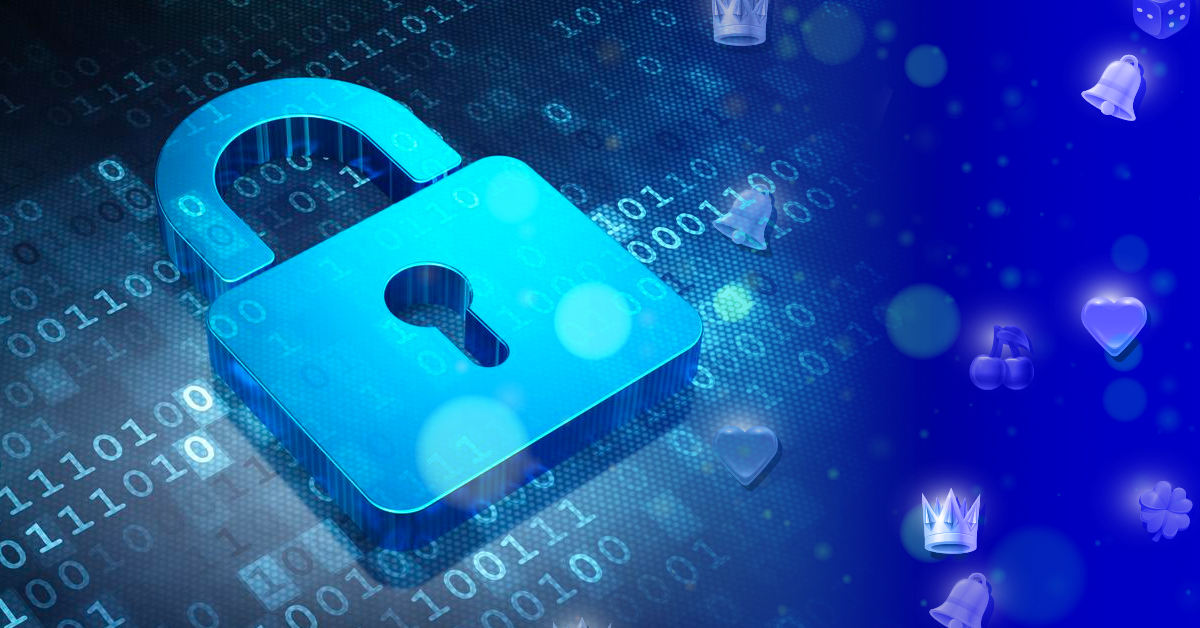 When we talk about casino safety, the first thing that springs to mind is the integrity of the games. Any casino you choose to play at, whether online or bricks and mortar, should be fully licensed. Assuming that they are, you will not need to worry about playing their casino games. 
Whether they are live casino games with physical equipment, or software that makes use of a random number generator, the games found at properly regulated casinos will have been independently certified by organizations like Gaming Laboratories International (GLI). These third party organizations specialize in testing casino games and equipment, to prove that they are safe and unbiased.
Similarly, all properly regulated casinos will have to look after your personal data correctly and provide the necessary security. This is all part of the terms of their license agreement.
What games should I play at the casino?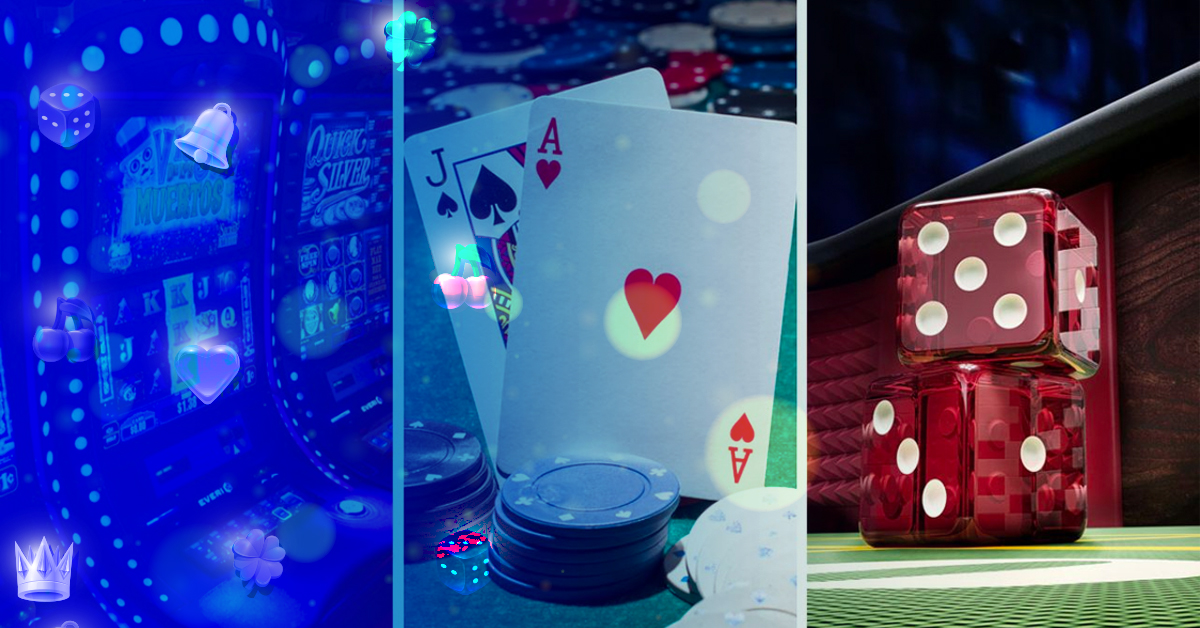 This is a difficult question to answer, since everyone enjoys different elements of the casino experience. 
Some like to play fast-paced, high-risk games which offer the chance to rack up big wins in a short space of time. Many prefer to take a more conservative approach and will choose the casino games with best odds, to prolong their bankrolls. Others like to try a little bit of everything and don't worry too much about strategies. They prefer to just enjoy the experience and trust their success to luck.
Let's break the question down into more manageable chunks and try to get to the bottom of what makes different casino players tick.
What game in a casino is the best to win?
Any game that allows players to utilize their skill to gain an edge is great if you want to win. Famously, blackjack is a game that can become profitable for the player, if they use the right blend of strategy. So if you're looking for casino games with the best odds of winning, blackjack seems the obvious place to start.
The exact Return To Player (RTP) percentage of a blackjack table is hard to pin down, for several reasons. First of all, the player can choose to act in several different ways, so their expected returns vary tremendously based upon the way they play. But another key factor is the rules of the game, which vary slightly from casino to casino. Speaking generally though, the house edge is anywhere between 0.50% and 2.00%
If you employ perfect strategy, that edge will be towards the lower end of the scale. Over the years, computer simulations have shown exactly what the correct play is for every single permutation of blackjack hands. So we know just what to do in every situation, to bring the casino's advantage down to an absolute minimum. However, this requires discipline and a good memory.
If you learn to count cards, then the edge can be wiped out completely. In fact, if you're talented enough, the advantage can be tipped in your own favor, possibly by as much as 2.50%. Although you cannot count cards when playing online casino software which uses an RNG, you can gain an edge when playing any sort of live blackjack.
What casino game is the most fun?
Whether we are talking about online casino table games or physical ones, there can be little debate that craps is one of the most fun. It can be extremely daunting to new players, due to the array of different betting opportunities and the game's weird and wonderful language. But at times, particularly in a land-based casino, the craps table can be extremely chaotic, loud and fabulously fun.
The game is interactive, since every player at the table gets the chance to actually roll the dice. When it's your turn, the fate of the other players lies completely in your own hands! You'll find players rooting for you, and sometimes against you. There can be a real sense of camaraderie among your fellow punters, particularly when someone is constantly delivering wins for the table.
In terms of online casino games, one of the most enjoyable games is Monopoly Live. This Evolution Gaming live casino product was a smash hit upon release, landing the 2019 Game of the Year crown at the annual EGR Awards. It continues to prove popular with punters around the world, thanks to a fascinating blend of suspense, clever augmented reality graphics and enjoyable bonus games.
What is the hardest casino game to play?
We just mentioned that, although it can be great fun, it can be difficult to understand how to play craps as a beginner. It's certainly one of the hardest to pick up in terms of betting, because there are just so many different possibilities. Not to mention the fact that the game features a lot of unusual slang.
Another game that is tricky to pick up at first is Pai Gow. A cross between poker and Chinese dominoes, Pai Gow is a relatively new casino table game, first coming onto the scene in 1985. It uses a regular 52 card deck, plus a joker. The aim is to create a single five card poker hand, plus an additional two card hand, both of which beat the dealer.
The fact that it's possible to accidentally foul your hand and be penalized is just one reason we wouldn't recommend Pai Gow to new players. There are many other games which are far easier to learn that would be more suitable.
How do I pick a good slot machine?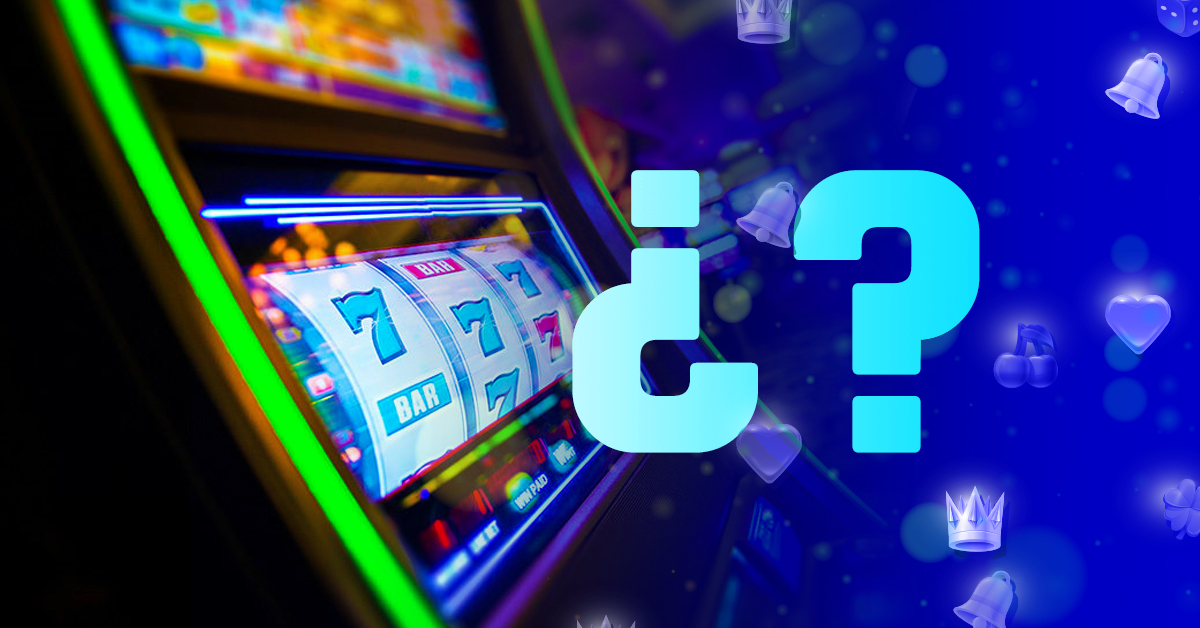 The first consideration when choosing a slot machine should be the RTP percentage. This is the theoretical amount of money which is paid out by a game. The larger the RTP, the less money the slot game withholds, giving players the best chance of winning, or at least minimizing their losses.
Another factor to consider is the game's volatility, or variance. This dictates how frequently a slot title pays out prizes of any kind. So if you're the type to get frustrated after a losing run, avoid higher variance video slots. 
The game's theme is also likely to play a huge part in your enjoyment. For instance, playing a slot which is based on your favorite movie is always going to be fun. Perhaps you might be into horror, nature or sport. There are literally thousands of different slots titles to choose from, across a huge range of themes.
Where are the loosest slots in a casino?
The loosest slots are the ones with the highest RTP percentage. Some famously generous titles include Ugga Bugga by Playtech (99.07% RTP), Jackpot 6000 by NetEnt (98.80% RTP) and Pragmatic Play's The Catfather (98.10% RTP).
Are online casinos better than social gaming apps?
Social gaming software, such as the Jackpot Party slots app, doesn't offer real money gaming in the way that online casinos do. If you're happy to purchase credits and gamble that way, you'll be fine with such apps. But in terms of a realistic casino experience, with real money wagering, cutting-edge slots, high-tech live dealer casino games and huge welcome bonuses, online casinos are far superior.
Where can I find casinos near me that are good for beginners?
That very much depends on where on the globe you live! In some parts of the world, casinos are outright banned. Whereas places like Macau, Monte Carlo and of course, Las Vegas, are famous for their thriving casino nightlife.
If you're a complete beginner, it's probably a good idea to practice playing online before heading to a real casino. That way, when you hit the gaming floor for the first time, you won't be completely overawed. 
Don't forget that casino staff are there to help. If you find someone walking the floor, they will be happy to come and explain any aspect of the casino for you. While the staff who can be found dealing the various table games will gladly talk you through the rules as you play.
What should I look for in an online casino?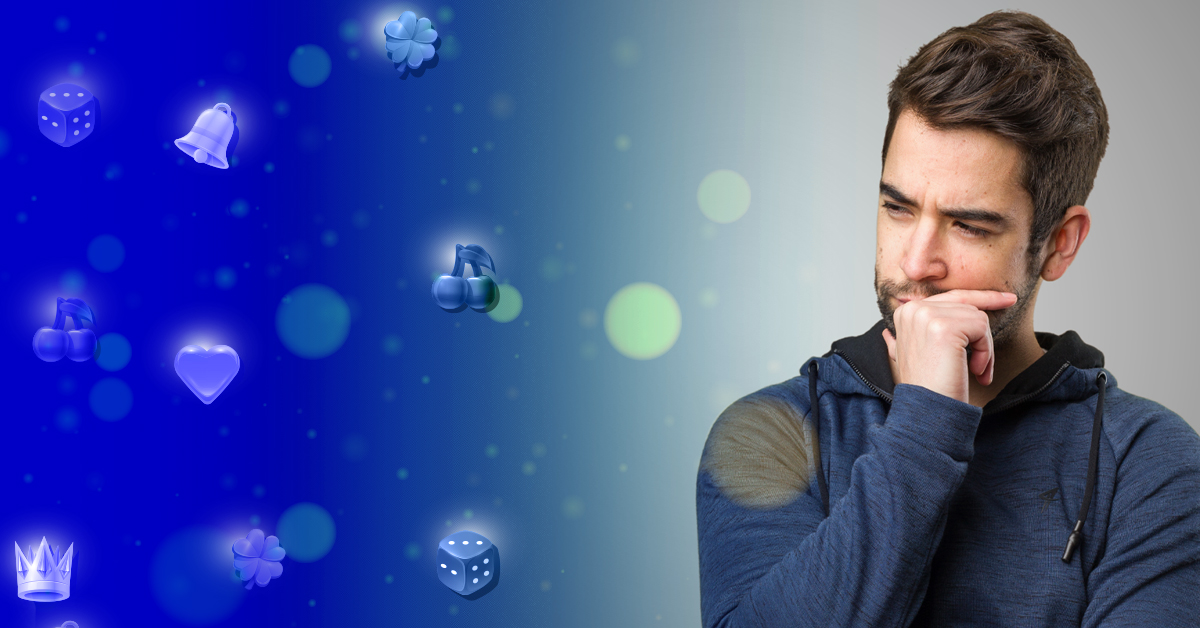 There are many key considerations when it comes to finding an online casino. Obviously, everyone will have their own area of particular interest when it comes to making that choice. But there are lots of things that all of us would do well to take into account. Let's take a look at the key features of a good casino site.
Bonuses and promotions:

Does the site provide a generous welcome offer, such as a no deposit bonus? And does it continue to run regular promotions to its existing players?

Licenses and security:

All of the best online casinos are properly regulated. This ensures that players have a proper channel to complain in the event that something goes wrong. Not to mention fair and trustworthy games.

Games and providers:

What could be more important than the range of available casino games? There should be a good mix of live dealer products, slots and traditional table games, from the most creative software suppliers.
Deposits and withdrawals: It doesn't matter how great an online casino is if you can't easily deposit funds and play. Or worse, they charge fees to move money around and take forever to pay out your winnings. Safe, convenient and quick payment methods are a must.
Best Casino Games for Beginners - Final Word
That brings us to the end of this article on the best casino games for new players. We've covered the easiest games to play, as well as those which are the most fun and offer the best chance of winning. So the only thing left to do is jump in and play!
Why not check out Slots.GG, which is home to many of the easiest casino games to learn? In addition to a wide range of video slots, you'll find the most popular table games too, such as roulette, baccarat and blackjack. Give it a try today.
Casino Games for Beginners FAQs
What is the best slot game to play?
This is a tough question, as everyone enjoys different aspects of slots. Some prefer lower volatility games, with lots of small payouts. Many care more about the game's theme, while others enjoy innovative titles with game mechanics like Megaways or Gigablox. One thing's for sure though. At Slots.GG, there's something for everyone.
How much money should I bring to the casino?
We could write an entire article on how to set up and maintain a casino bankroll. But in short, you need to consider three factors. How wealthy are you, as in, how much can you actually afford to lose? How tolerant are you when it comes to taking risks? And what are your expectations? 
Only you can answer those very personal questions and determine how much money to take to the casino.
Are no deposit casino bonus codes real or a scam?
Although they are becoming harder to find, they are very real. Free bonus no deposit codes do exist and they allow new casino registrants to open an account and immediately start playing. There is no need to fund the account with real money, or even attach a payment option. Just register, collect the no deposit bonus and start winning real money!
Because these no deposit bonus codes are so valuable to players, they are increasingly difficult to get hold of. So these days, it's more likely that a no deposit bonus will award a fixed number of free spins. This way, casinos can still make a fairly generous offer, but with far less risk than offering casino bonus credits.
What is the most trusted online casino?
That's difficult to say as everyone will have their own opinions. Some prefer to stick with big name brands that have been in the industry for decades. Others pay more attention to the type of license a site holds, or its on-site security. 
A good way to verify whether or not a casino is trustworthy is to check other people's opinions online. Sites such as Trustpilot are full of feedback on casino brands, while many discussion forums exist purely for fans of casino gaming to share their views.