If you've ever found yourself wondering how to play slots, either online or in a land-based casino, this is the guide for you. We'll discuss everything you ever wanted to know. From the mechanics of slot machines, including how often they hit the jackpot, through to the best strategies for winning. So you don't know your video slots from your one-armed bandits, keep reading!
Introduction to slot machines
The earliest slot machines were created in the 1890s. One notable engineer from San Francisco, Charles Fey, was responsible for the creation of the famous Liberty Bell slot machine in 1894. The three reel contraption featured a single payline and the now iconic images of playing card symbols, horseshoes and of course, the Liberty Bell itself.
The mechanics of these early machines were primitive. A coin would be inserted into a slot, hence the term slot machine. But then the player would pull on a level attached to the side, in order to spin the reels. This led to the amusing one armed bandit nickname. 
In 1907, Chicago's Herbert Mills created the Operator Bell, which added fruit symbols to the reels for the first time. Even today, in some parts of the world, slots are still affectionately referred to as fruit machines.
Technology and slots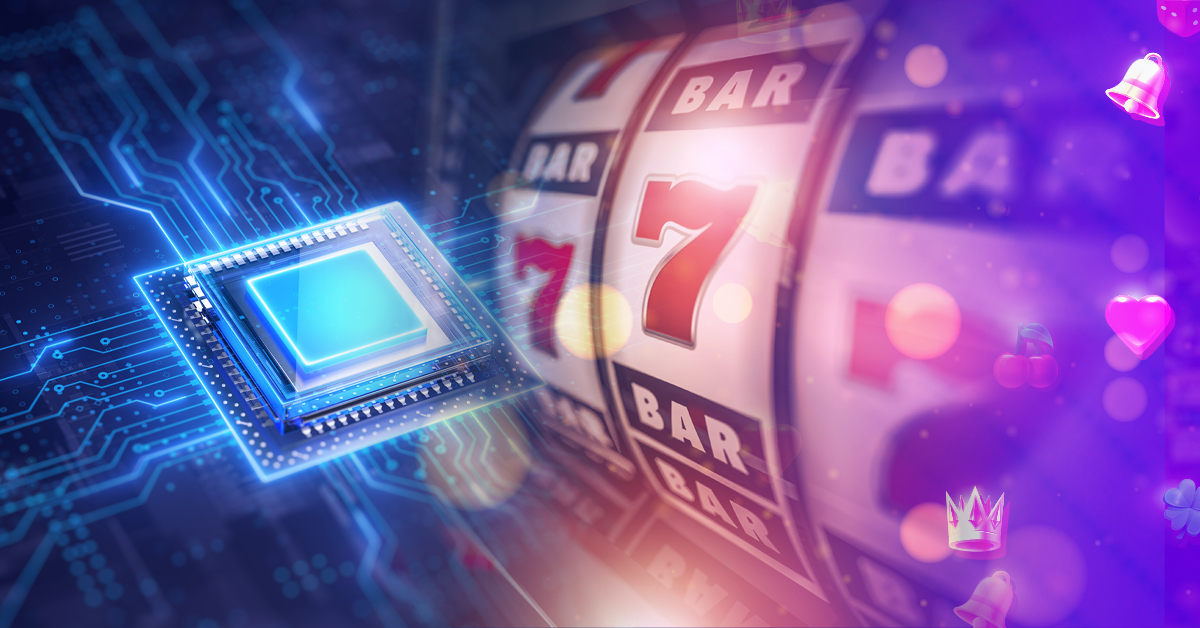 Over the years, slots became increasingly complex. And with the emergence of technology, companies such as IGT and Bally Technologies pushed slot gaming to the next level. First came the creation of progressive jackpot slots, which linked machines together across a wide network to produce huge jackpots. Then, around the turn of the millenium, online video slots introduced multiple paylines and other exciting new game mechanics. 
Today there are thousands of different titles available to play, with stunning visuals, engaging storylines and interesting characters. Software development companies like NetEnt, Yggdrasil and ReelPlay continue to produce cutting-edge slots, striving for ever more creative ways to improve the playing experience.
What are the most popular slot machines?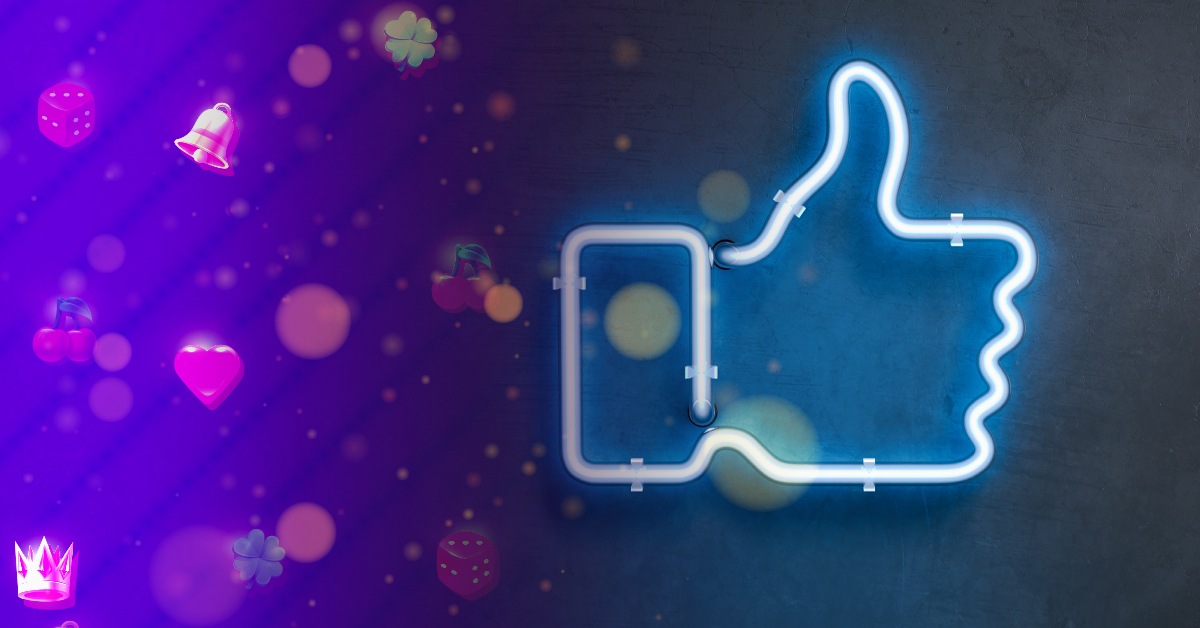 Naturally, everyone will have their own personal preferences when it comes to playing any kind of game, let alone slots. But there are certainly some growing trends, such as the emergence of online casino slots. 
While the popularity of physical slot machines in land-based casinos continues to hold firm, online slots are enjoying something of a boom. Slots represent the bread and butter of most internet gaming sites and it seems as though a different new online casino opens every week.
Some of the most popular online slots are the Rich Wilde series, by Malta-based developers Play'N Go. This charismatic hero burst onto the scene in 2013, with the release of Aztec Idols. But it was the second title, Rich Wilde and the Book of Dead, which really captured the imagination of online slots fans around the world. 
At the time, it was quite new to see a series of slots based around a character, almost like a television series or movie franchise. But by the end of 2021, there were a total of eight Rich Wilde slots and they are still as beloved as ever.
Popular mobile casino slots
Mobile casino sites continue to grow in popularity, as smartphone usage increases across the globe. Even in the most impoverished parts of the world, you'll find people with access to cheap phones enjoying small stakes slots gaming at online casinos.
In addition to the usual suspects, such as the Rich Wilde slots, Gonzo's Quest, Starburst and other classic titles, there is a wide range of popular penny slots. The Jackpot Inferno slot is a simple game that requires no download, which makes it popular with mobile casino gamers who are conscious of data usage.
The Lucky Lady slots series is also popular with mobile gamers. Lucky Lady's Charm is a classic of the genre and the most popular game in the series. But Lucky Lady's Moon and Lucky Lady's Clover are enjoyable alternatives.
What are progressive slot machines?
Progressive jackpots are any kind of game where the jackpot amount increases each time the main prize is not won. These types of jackpots exist in other casino games, such as blackjack, and also in lotteries. But with slot machines, they are especially popular.
A progressive jackpot slot can be standalone, where the jackpot is unique to that individual machine. But it is common these days to see a linked network of machines, often across multiple countries, which can lead to multi-million dollar jackpots. 
A great example would be the Mega Moolah games, produced by Microgaming. In April 2021, a Belgian man hit the jackpot of €19.4 million while playing Absolootly Mad: Mega Moolah. His win came in a physical casino, but these games are also available online around the world. The entire network is linked together in order to create enormous prize pools.
Progressive slot machines, whether physical or online, remain as popular today as when they first came onto the scene. There's something very appealing about the chance to win an extraordinary sum of money from a small unit stake. No matter where you are in the world, whether a poorer or more affluent country, the appeal of a life-changing jackpot is consistent.
How often do slot machines hit the jackpot?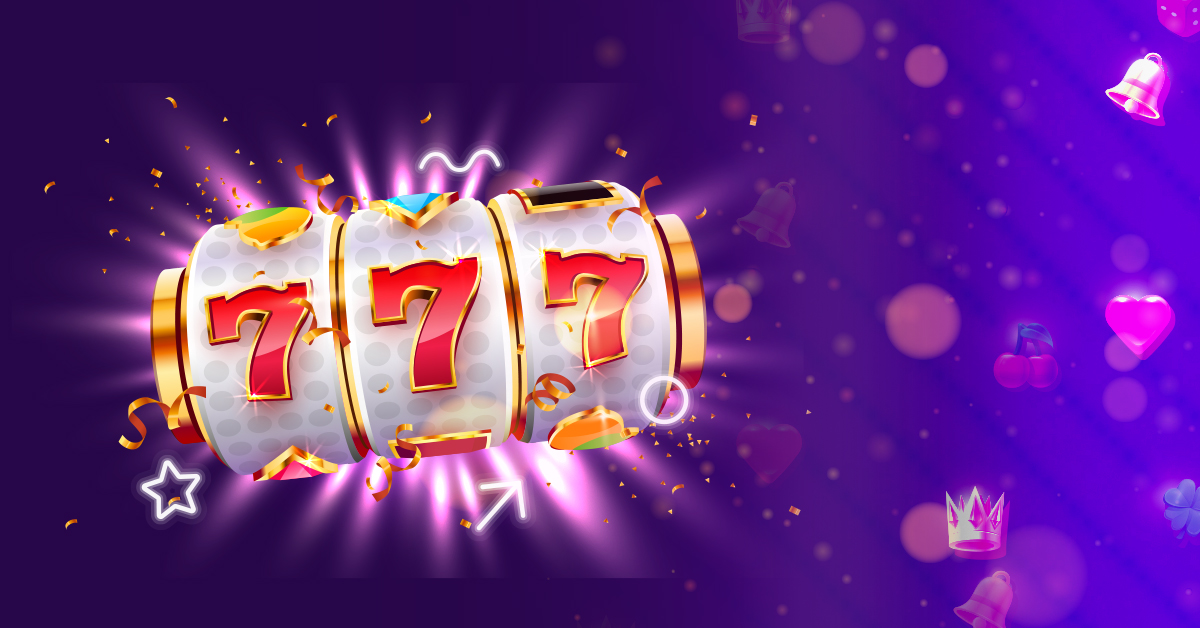 This might seem like a straightforward question at first glance, but it's actually quite difficult to answer. There are two important concepts to understand when talking about the mechanics of a slot machine: volatility and RTP. Let's start with the latter.
Return To Player
Every slot machine, whether a physical device or an online game, has a pre-programmed payout percentage. This figure is known as the RTP, or Return To Player percentage. It essentially means that for every £100 taken in by the game, a certain amount will be paid back to players over an infinite period of time.
So for example, let's take a look at the famous Starburst slot, by developers NetEnt. This hugely popular casino classic has an RTP value of 96.10%, meaning that £96.10 of every £100 will be returned back to the players.
However, the payouts are still decided entirely at random. The game is powered by a Random Number Generator (RNG) which decides what will happen on every spin. You might win nothing, you could win a smaller prize, or you might win the jackpot. In theory, as unlikely as it would be, you could win two jackpots in consecutive spins. Each individual spin is completely random.
Volatility
In combination with the RTP value of slots, another key element of the game's design determines how payouts are awarded. The volatility of a game, sometimes referred to as the variance, determines how frequently prizes are paid. 
Low volatility slots offer lots of regular wins to keep players interested, while high volatility titles pose more of a risk. You could go for a long period of time without seeing a single prize of any kind when playing slots with high variance. As a result of paying out more frequently, lower volatility slots tend to have smaller than average prize values. While high volatility slots usually give out much bigger prizes, since they come along less often.
So to answer the original question about how often slot machines hit the jackpot, the truth is, nobody knows. You cannot put an exact amount of time on a specific game when it comes to payout frequency. It comes down to a blend of the game's volatility and its RTP, with each possible permutation chosen entirely at random. And therein lies the beauty of slots – anyone can win at any given moment!
So how do I increase my odds on slot machines?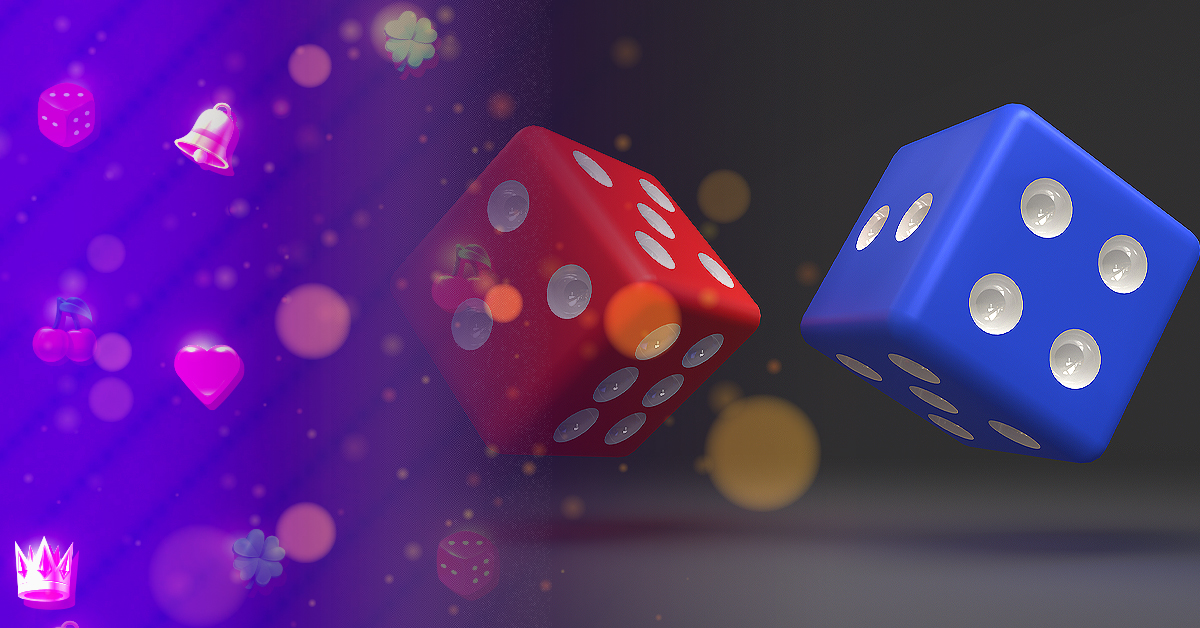 Since payouts are randomly chosen, there is nothing you can do to increase your odds of winning at a slot machine. All you can do is play an increased number of spins and hope that it's your lucky day. 
In theory, with an infinite bankroll, you could keep playing until you win the jackpot. But the longer you play the game, the closer you will move towards the preset RTP. If you spent £1 million on a game with an RTP of 98%, then you would expect to make a loss of £20,000 (2%).
The one thing that you can do to try and improve your win rate – or at least reduce your loss rate – is to pick out slot games with a high RTP value. It stands to reason that you will lose less over time when playing a game with a greater Return To Player percentage. That same theoretical £1 million investment would yield an expected loss of £10,000 on a game with a 99% RTP.
How do I pick a good slot machine?
Picking the right slot machine for you depends on what you look for in a game. For some, playing slots is more about the experience than anything else. Graphics that are easy on the eye, a fun and engaging theme, soothing sound effects or an upbeat soundtrack are all considerations.
For others, it's about the financial element. In which case, your choice of game would be influenced by the RTP percentage of the slot, or perhaps its volatility. The mechanics of the game would be important factors too, such as the minimum or maximum bet and the potential maximum win. You would also need to think about the casino at which you are playing. Does it offer generous bonuses, or even a loyalty program?
Most online casinos have an easy to use slot finder feature, to help you search for your favorite game. Simply type the name into the search field and open up the game. If your desired title doesn't appear, then unfortunately the casino doesn't have it in their catalogue. Try another site until you find the one you are looking for.
If you don't have a specific slot in mind already, many online casino sites have a section for featured games or the most popular titles. You can even try these games in a free to play demonstration mode, to see whether or not the game will be for you. This way you can learn the rules, understand the game mechanics and test various features without the need to risk real money.
What is the best slot machine strategy?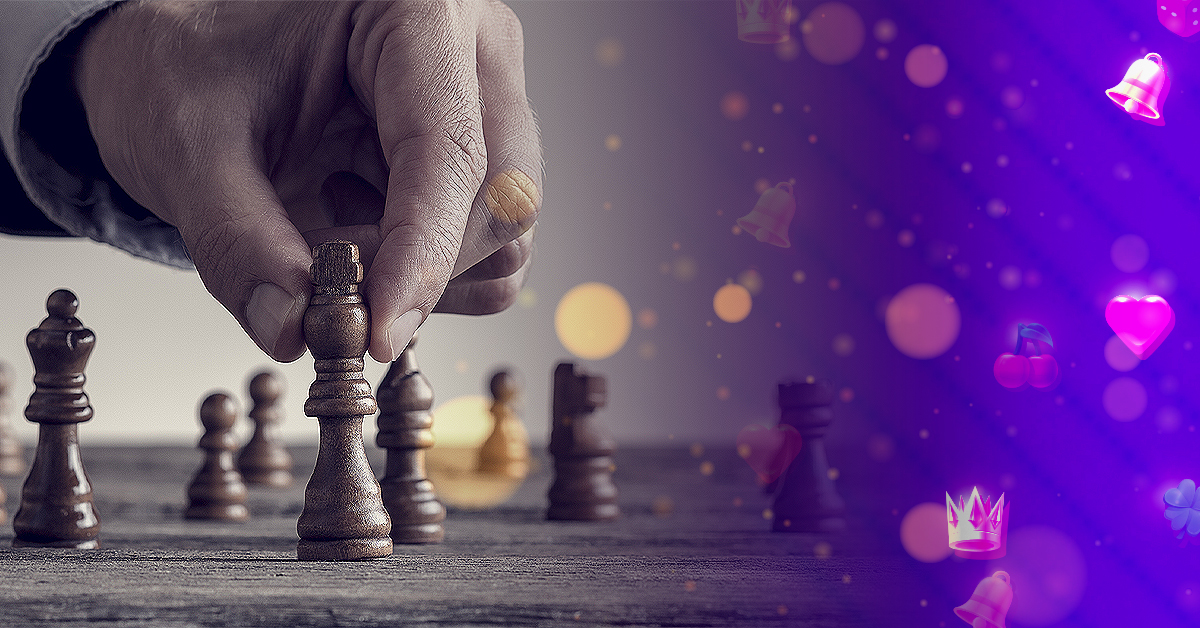 First of all, we need to define the word strategy. Playing a slot machine is not really like playing a game of chess or poker. In such a game, your choice of move has an influence on your opponent and you can rely on skill to triumph. But slots are powered by a random number generator. It's pure chance. You cannot sit and devise a strategy that will help you to win.
What you can do, however, is to think about how you approach your slots play. A good starting point is to only play games with a high RTP value. The higher the RTP, the more money the machine pays back to the player. Fairly obviously, a lower paying machine is going to swallow your money more quickly than a higher paying one. So make it a part of your "strategy" to select slots with a high RTP.
Another element to consider is your own risk tolerance. If you get stressed out when you hit a long run without a payout, then you should avoid playing high variance slots. Such games often produce longer streaks without a win, since the wins tend to be bigger when they come along. If you enjoy frequent smaller wins, consider playing low variance slots.
Finally, think about your bankroll. If you cannot afford to lose large amounts, you should consider playing at lower stakes, such as penny slots. This will maximize your playing time and therefore your enjoyment of the games, which is ultimately what slots are all about. Spinning the reels just a few times at high stakes and burning straight through your bankroll is no fun for anyone.
Is it better to play penny or dollar slots?
This comes down to one thing and one thing only. Your financial situation. All slot machines are completely random. There is no special feature found within a penny slot machine that somehow makes it payout more frequently than a higher stakes slot. And there is no magic formula or ingenious $5 slot machine strategy that will help you hit a jackpot on the higher value games.
Since all slots are fundamentally the same, it is not better or worse to play any specific game. Play the games that give you the most enjoyment and if you get lucky while having fun, that's a bonus.
Slot Machines Made Simple - Final Word
Thank you for staying with us through to the end of this complete guide to slot machines. If we've done our job properly, you should now be fully versed in all things slots. We've covered everything from video slots at online casinos, to strategies for how to win jackpots on slot machines. 
If this article has whet your appetite to spin some reels, there's only one thing for it – it's time to play! Good luck, have fun and please remember to gamble responsibly.
Slot Machine FAQs
What are video slots?
Video slots are just online slot machine games that make use of additional multimedia elements. Older slots found at online casinos tend to be more simplistic, but newer titles usually feature more animations, videos and sounds.
What is the Jackpot Party slots promo code to get free coins?
Many people ask about Jackpot Party free coin promo codes. But unfortunately, we are not able to provide such offers. Many sites claim to offer bonus codes for Jackpot Party that give the user free coins. These are often bogus, so be careful.
How to win the jackpot on slot machines
In truth, there is no real slot machine strategy to win a jackpot. The only way to guarantee a win is to continue playing until it hits, which requires a huge bankroll. And of course, this doesn't guarantee a profit, since the jackpot may not cover losses already accrued prior to the big win. Slot machines are completely random.
What is the trick to slot machines?
Unfortunately, there is no magic trick to winning at slots, since all games are completely random. The closest you would get to online casino slot tricks would be to make use of the bonus buy features, if they are offered. These allow you to buy directly into the feature games which pay out the big prizes. But they are often extremely expensive to do so, they are not available in all countries and there is never a guarantee of making any profit anyway. 
In terms of physical slot machines, the closest thing to a trick would be to use a device to fool the machine into paying out when it shouldn't. Of course, this is illegal and we wouldn't recommend it. Tommy Glenn Carmichael is a famous name from this shady world, who conned millions from casinos by using his Monkey Paw and other electronic cheating tools.